Need a quick recap of the past week in movie news? Here are the highlights:
FIRST LOOK #1
Disney reveals the live-action Mulan: Fans looking forward to the live-action Mulan remake from Disney got a treat when the studio shared the above image of Liu Yifei in the title role. Read everything we know about the upcoming movie here.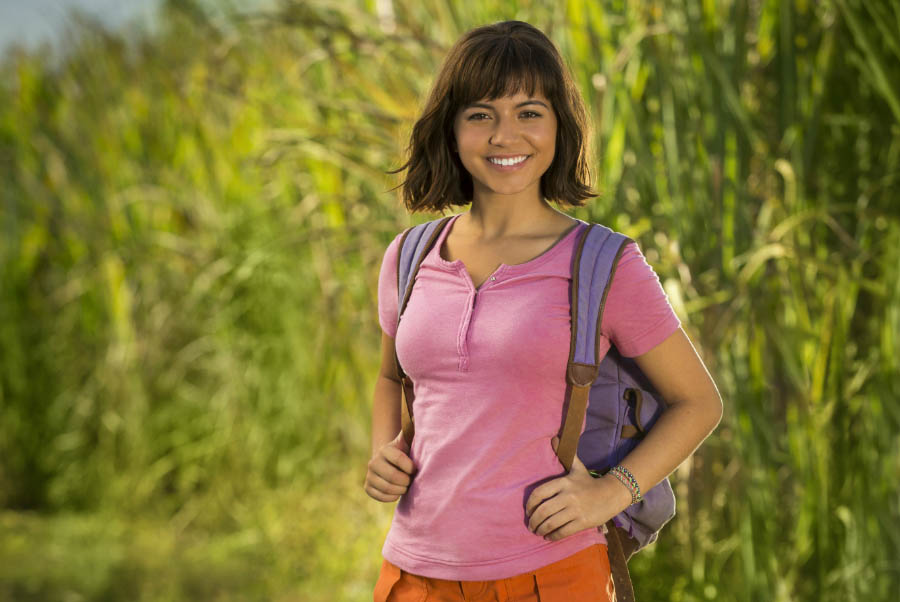 FIRST LOOK #2
Paramount shows off the live-action Dora: There's also a live-action Dora the Explorer movie on the way, and Paramount Pictures celebrated the start of production by sharing a glimpse of Isabela Moner as a teenage version of the Nickelodeon cartoon character. Read everything we know about the movie here.
GREAT NEWS
Train to Busan is getting a sequel: Thanks in part to its availability on Netflix, the hit Korean zombie movie Train to Busan is getting a part two, with Yeon Sang-ho currently writing a script featuring all new characters and an expanded scope. Read more on that and other horror movie news here.
COOL CULTURE
The fate of Thor's roommate: For everyone wondering about Thor's roommate, Darryl, and if he survived Thanos' snap, here's a new funny video showing that he does, in fact, still live: 
Happy Birthday @Thor ????Sorry it's late but I'm working weekends since "The Snap" ?? pic.twitter.com/SEiWIOMdH4

— Daley Pearson (@Daley_Pearson) August 13, 2018
MUST-WATCH TRAILERS
What Men Want finds comedy in telepathy: Taraji P. Henson stars in the new trailer for What Men Want, the gender-reversed remake of What Women Want, delivering plenty of jokes about guys' innermost thoughts. Watch it below.
The Oath promises a wild family comedy: The first trailer arrived for the upcoming comedy The Oath, starring Tiffany Hadish and Ike Barinholtz as a couple in the midst of political drama with the family during the Thanksgiving holiday. Watch it below.
Green Book offers classical music and historical drama: Oscar winner Mahershala Ali stars as a concert pianist touring the American South in the 1960s with Viggo Mortensen playing his driver in the first trailer for Green Book. Watch it below.
 and